Our Vision:
Fencing Ireland is working hard to achieve gender equality within Irish Fencing and to encourage female participation at every age and in all areas of the sport: fencing, coaching, refereeing and volunteering.
Our Mission:
Fencing in Ireland is an inclusive sport where men and women enjoy equal access to training, competitions, officiating and management at all levels. We believe that no one is excluded from the joy, fulfilment and lifelong benefits of fencing. 
We are respectful of the needs and aspirations of women and girls at each stage in their lives, in order to improve their experience in the fencing community and to also empower more women and girls to be active.
Our Purpose: 
All initiatives and projects under the umbrella of "Women in Fencing" are aimed at increasing the participation of women in our sport. We believe all women and girls need to know how great fencing is – at every stage in life, and at every level of ability.
As part of its commitment to Women in Fencing, Fencing Ireland is committed to 
a) equal allocation of resources, financial and otherwise, and the provision of services for girls and women. 
b) ensuring that the achievement of equitable opportunities is a key consideration when developing, updating, or delivering programs and policies. 
c) providing opportunities for leadership development for girls and women, such as referee and coaching development programs. 
Finally, Fencing Ireland is also giving girls and women a voice in the sport through online content including interviews, meetings and surveys."
If you want to play your part, we want you to get in touch with us.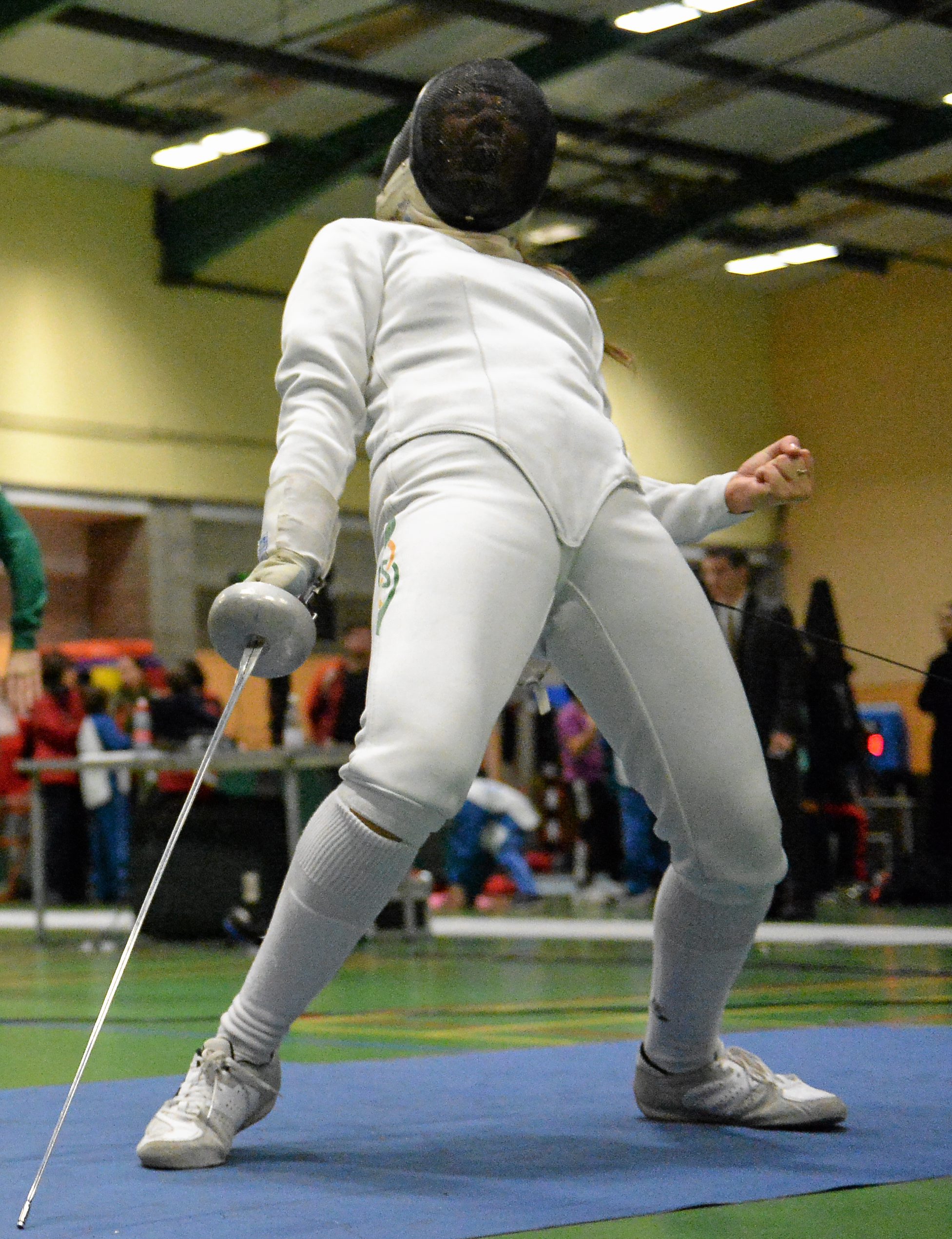 Do you have any ideas or suggestions on how we can improve the experience of women in Irish fencing and boost our numbers in all areas of the sport? If so, get in touch!
2021 Women in Irish Fencing Survey
In 2021, Fencing Ireland ran a survey looking for input from women currently or previously involved in fencing in Ireland. The survey received 80 responses and led to the organisation of the inaugural Women in Irish Fencing Forum as well as the creation of the Women in Fencing Fencing Ireland subcommittee.
The final report can be found here: Women in Irish Fencing Survey Report May 2021
In 2020, Fencing Ireland published a series of interviews with a number of the most successful members in the history of fencing in this country. As part of this series two women, Siobhan Byrne and Nuala McGarrity, were interviewed. Each of their stories provides a great insight into the ways women not only contribute to fencing in Ireland but also set the bar for all others to follow. They each managed to do so in different areas of fencing - Siobhan primarily as a high performance fencer and Olympian, and Nuala as a talented and dedicated administrator.
These interviews are linked here:
Start fencing
If you wish to fence with one of our fencing clubs across the country, you can find details here: www.fencingireland.net/find-a-club/
To learn more about the sport of fencing: www.fencingireland.net/about-fencing/
Volunteer, referee, coach
To take the first steps in any of these areas, please see the relevant page on the 'Get involved' drop down menu above.