Fencing Ireland Coaching Education
Fencing Ireland's coaching structure and qualifications are developed in conjunction with Sport Ireland Coaching. We are in the process of growing he qualifications on offer.
As of June 2023 we are in a position to offer our newly revised Club Coach (Level 1) courses again. Assistant Coach and Development Coach courses will be introduced as soon as possible.
All Fencing Ireland coaching courses are delivered by Sport Ireland Coaching accredited Coach Developers.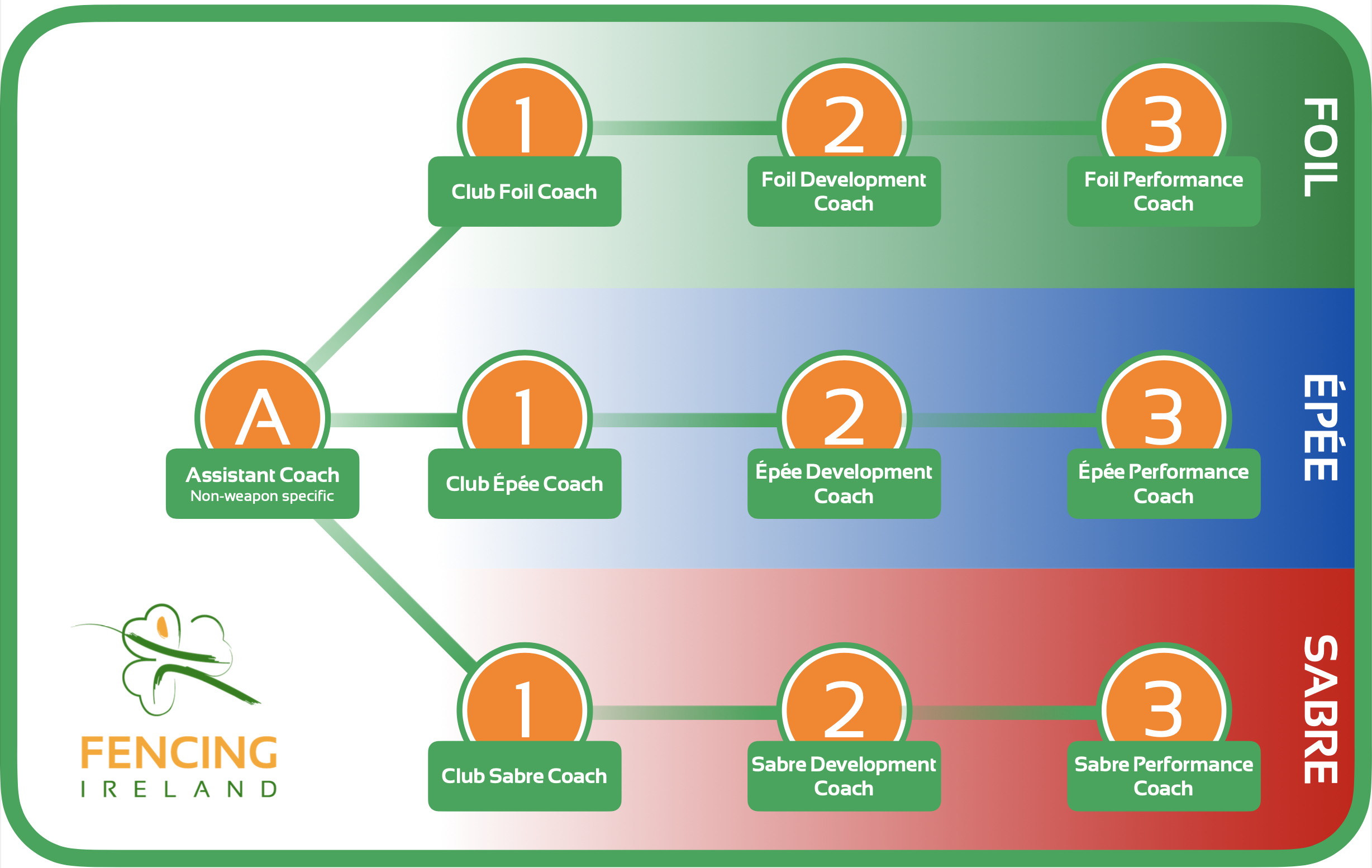 To register your interest in becoming a Fencing Ireland certified fencing coach and to receive information on upcoming coaching courses, fill in the short form below.
Recognition of foreign coaching qualifications