New refereeing policies - November 2021
Fencing Ireland is instituting a number of changes to improve the organisation of refereeing in Ireland. To make it as easy as possible for you to familiarise yourself with the policies relevant to you, we have put together four documents, each aimed at one section of the Irish fencing community. These documents are available here: www.fencingireland.net/refereeing-policies-nov-21/
Referee Qualification Structure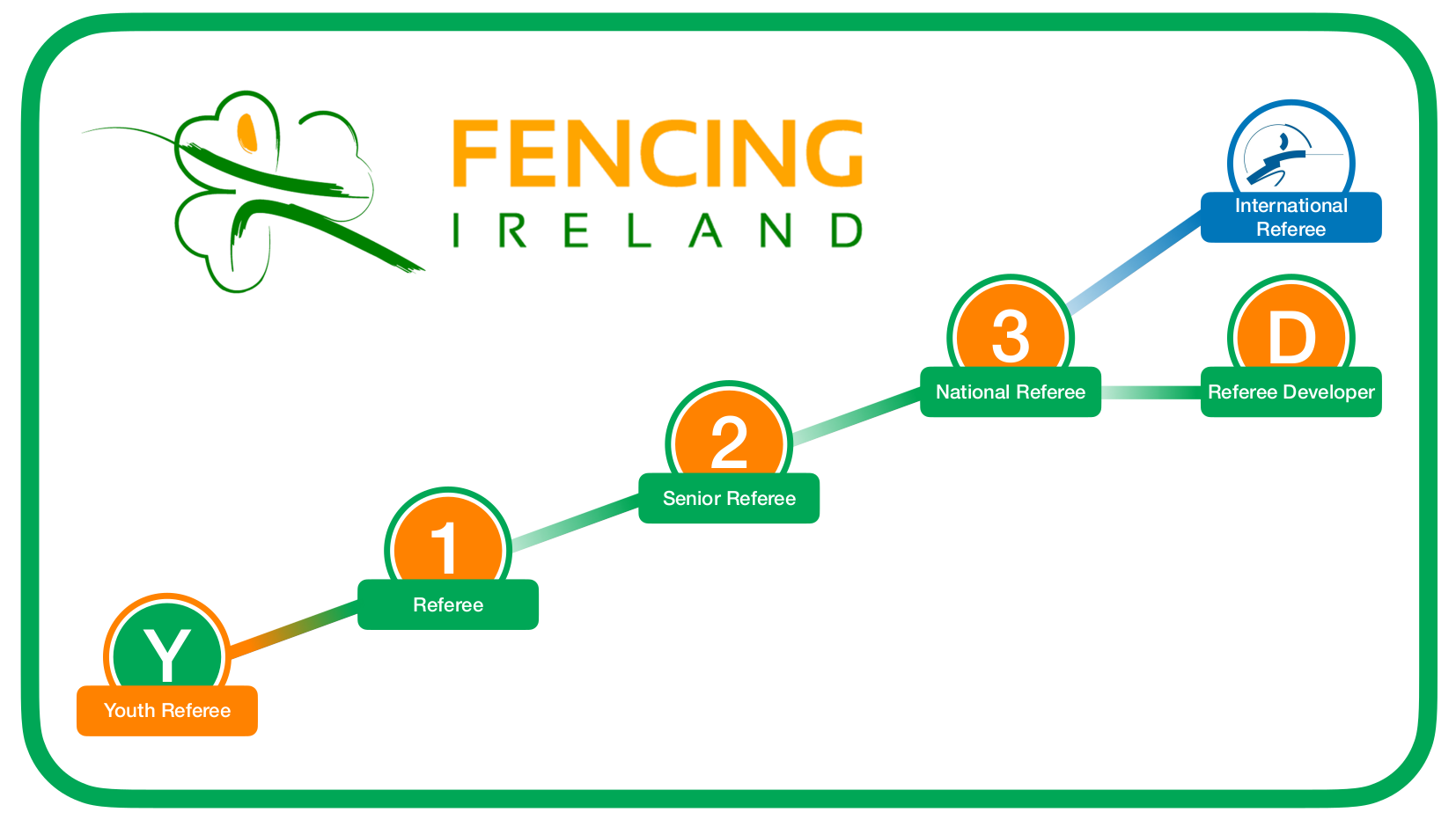 Note: Fencing Ireland is currently undertaking a review of our refereeing qualification system. The only courses currently available are those for Level 1 which can be accessed through the links below.
Fencing Ireland's Level 1 Refereeing qualification courses are undertaken completely online.
The cost per course is €15.
You must hold a valid current Fencing Ireland membership.
You must be at least 16 years of age to qualify as a Level 1 referee. We will soon have a Youth Referee qualification that will be more appropriate for those under 16.
Clicking on any of the images below will bring you to the course on Fencing Ireland's Go Membership system. There, you can sign up and pay for the relevant course. Once you have signed up, you will be emailed information including study material and assessment details.
To qualify as a Level 1 referee you will need to pass a 'General' assessment and a weapon specific assessment. You need only pass the 'General' assessment once. If you have already passed the 'General' assessment when gaining a previous Fencing Ireland Level 1 refereeing qualification in another weapon, then you do not have to pass it again.
The pass mark for each assessment is 75%. All the Level 1 assessments are carried out online.
Information on Youth, Level 2, and Level 3 qualifications and courses will be here when course are being run.
Matching Qualifications to Competitions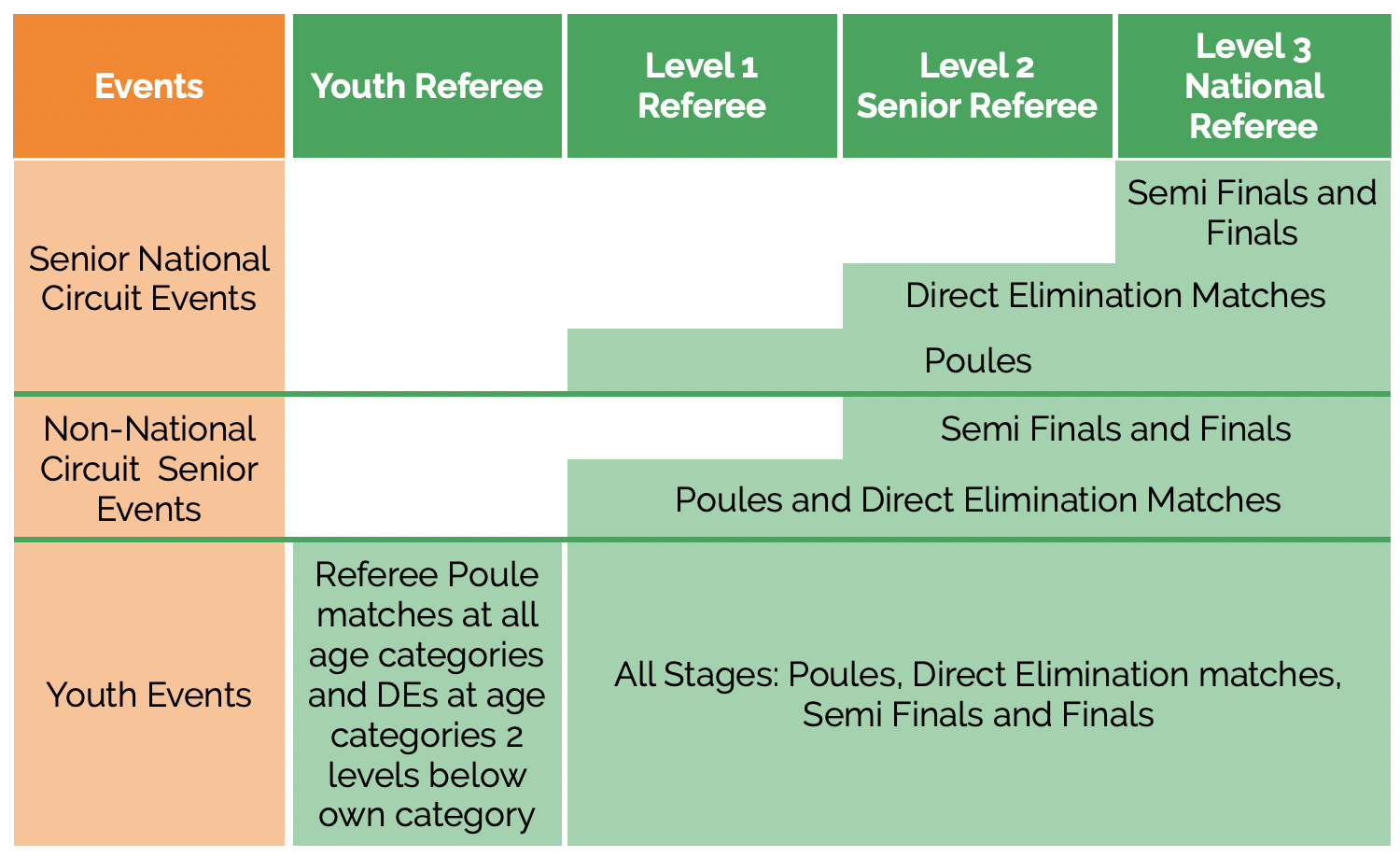 It will not be possible to implement this element of the Fencing Ireland refereeing strategy immediately. In the coming years, we aim to move towards a situation where the highest level matches in Irish competitions are refereed by the most qualified referees. Referees holding lower level qualifications will have the opportunity to referee more suitable matches and events. In doing so they can build their confidence, refereeing skills, and experience.
This table shows the future structure to match qualification level with competition level. In the meantime, DTs will exercise their judgement in selecting the most appropriate referee for a given match.
The complete FIE rules of fencing can be found here: fie.org/fie/documents/rules
The FIE offences and penalties chart, a handy summary of key rules and the appropriate penalties, can be found here: