Competitions & Events Calendar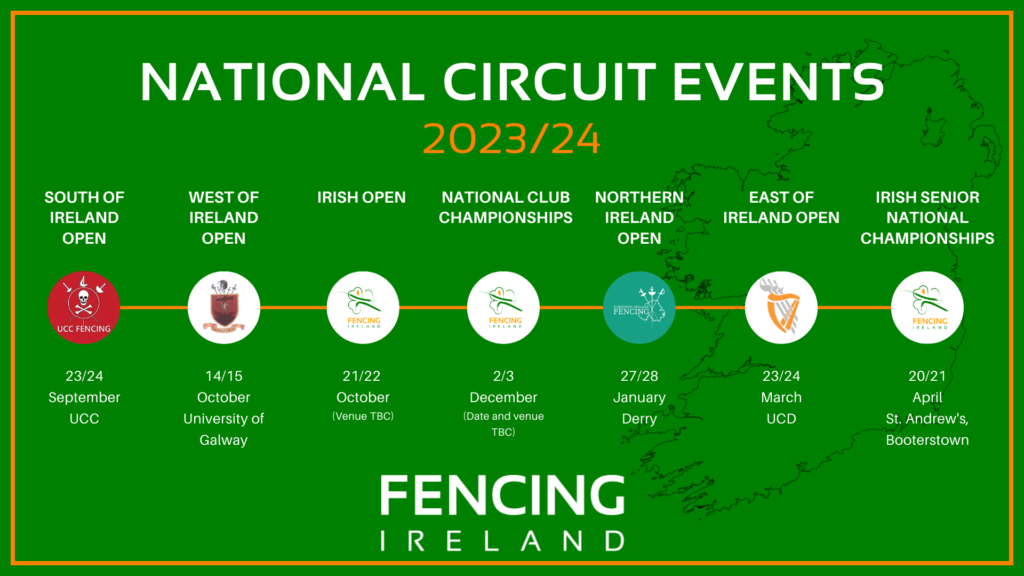 Youth competitions calendar
How to enter 
MEMBERSHIP/ EVENT MANAGEMENT
In an effort to simplify our membership/EVENT management Fencing Ireland are very excited to introduce you to our brand new Membership and Event system provided by GoMembership.
This system has been designed to enable members
Purchase / Renew their membership with FI
Register / Pay for Competitions online
Maintain their own member profile
Associate themselves to a club
You must log in or /Sign up to GO membership to enter one of our up coming events / competitions.
Entry for all Fencing Ireland's events/ competitions can be done on Fencing Ireland Events.
Sign up is FREE and you only need to do it once.
To qualify to take part in any of our competitions you must have a current relevant Fencing Licence. 
You must be over 13 yrs for senior events - under age events 7 yrs up.